Sleep Tight Solutions Workshops
Tracy is an informed and enthusiastic speaker with experience and passion covering the topics of healthy infant and toddler sleep habits. She engages her audience with a varied format of lecturing and interactive activities, with an informal style that allows time for answering questions.
Parents: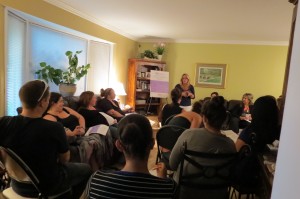 Sleep is not a luxury, it is a biological need. Come out and spend a morning with Tracy Braunstein, a certified infant and child sleep consultant (Sleep Tight Solutions/The Parenting Toolbox) who is going to talk about the key elements to providing a healthy foundation of sleep for your baby. Whether you have a newborn or a toddler, Tracy will be able to give you the tools you need to ensure a rested family. You may not even realize that your baby is not getting the sleep needed and it is her passion to ensure that they do!
This seminar consists of a one hour talk followed by a Q &A period.
Playgroups: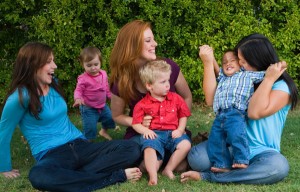 Do you have a group of new moms that you meet up with on a regular basis for that group playdate? If all of you (or most of you) are sharing how you are all not sleeping, then why not invite Tracy to come and join you for an hour? She will give you key tips and guidelines on establishing that healthy foundation of sleep and be there to answer your most pressing sleep questions and concerns in a relaxed atmosphere.
Business: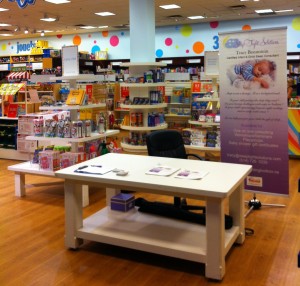 If you have a baby/child/ sleep related business, Tracy is available to come in to your store for any promotional events. Contact her today!
Corporate: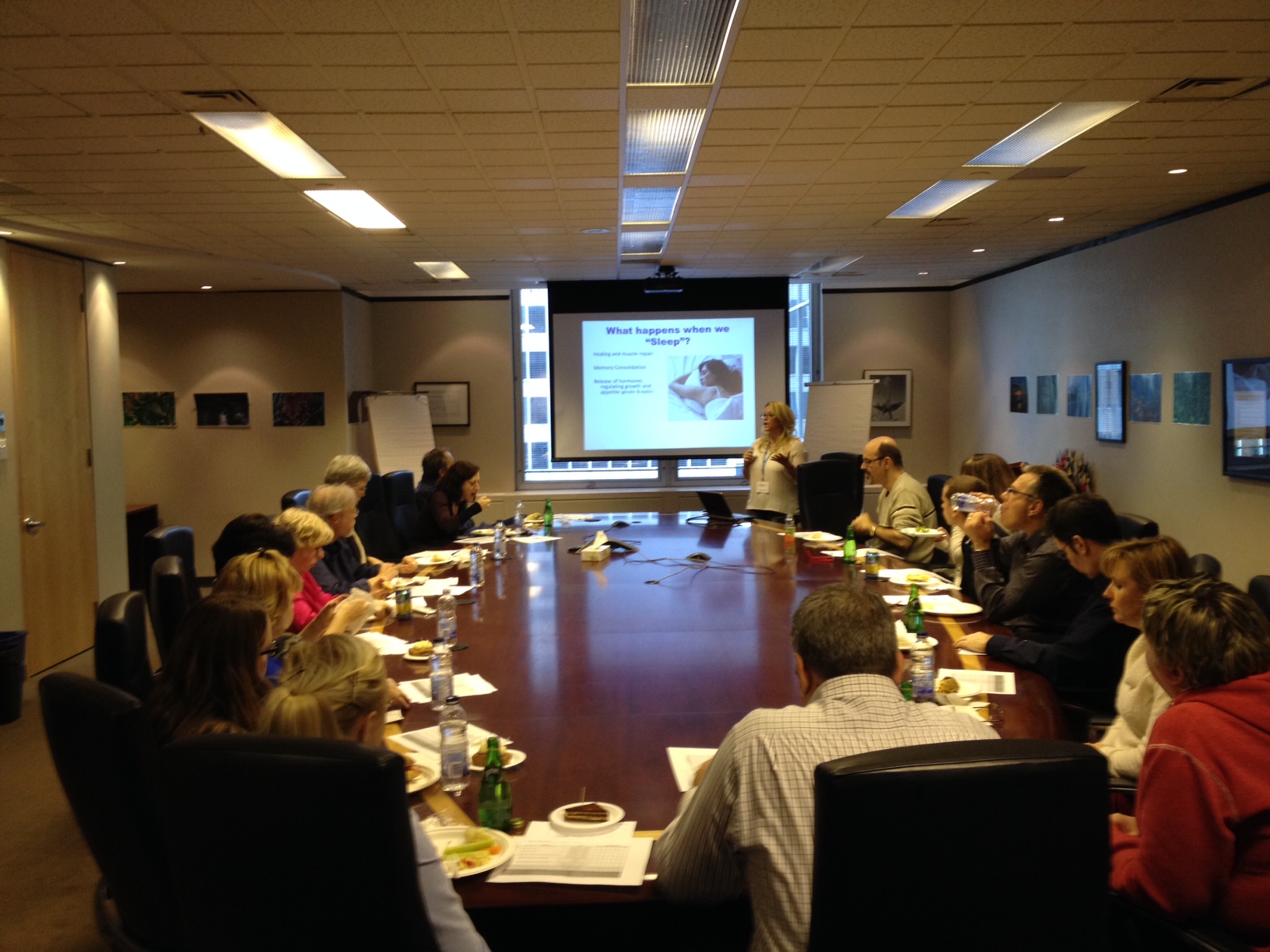 A tired and sleep deprived employee is not a productive employee. Bring Tracy into your workplace to address the value of sleep and to help your exhausted staff get their children to sleep through the night. Even the most brilliant leaders are making bad decisions due to a lack of sleep. It's the best HR investment you can make.
Contact Tracy to receive our Corporate Sleep Seminar Information Package.
Daycare Workshops

Tracy believes that daycare educators have such an important role in a child's sleep. Together with the parents, she believes that you need to be on the same page and work as a team to ensure healthy sleep for the children. Tracy gives daycare educator workshops where she will come in for an hour and speak about sleep in the daycare setting, how we can work together with parents and troubleshooting any issues that they may be encountering. Contact Tracy today to set up a workshop at your daycare!
See what some of our workshop attendees had to say :
Tracy Braunstein gives really great sleep workshops. They helped me a lot with my son's sleep issues.
The workshop was well organized and extremely informative. I loved that everyone had a number so we could each ask our question(s) without anyone monopolizing the floor. I now feel equipped to deal with my daughter's sleep issues and for the new baby arriving this summer. Would highly recommend this workshop for any mom needing help!
Thanks again,
Melissa
I really liked the workshop. I new a fair bit about the different methods (translation: read books desperately at 4am!!) but Tracy went through them thoroughly and quickly which was great. Many thanks for a great event!
Jennifer
It was a great session – I really enjoyed the format, Tracy was an excellent speaker and it was a great idea to give everyone a number to have a chance to ask their question.I only wish I could have attended this two years ago! I'm sure I would have lost a lot less sleep!
Thank you, Christina
THANK YOU for this morning! It was fantastic! Even on my 4th kid, I still heard and learned new things! It was really great!!! – Catherine
Extremely helpful, I am giving birth in 2 months and I have a lot more confidence now….Great job!!!! – Oriana