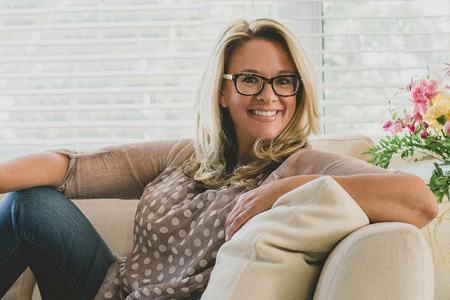 Tracy, a certified pediatric sleep consultant, truly believes that a healthy foundation for sleep is crucial for a well rested family. She has studied under Deborah Pedrick , a pioneer sleep consultant and Founder of the Family Sleep Institute and The International Association of Child Sleep Consultants (IACSC).
Tracy became  a Certified Infant and Child Sleep Consultant in 2012 and  is a member of the IACSC. She has continuing education certification with the CFSIDS (SIDS for professionals) , a completion certificate from Toronto's SickKids Pediatric Sleep Symposium (March 2013). She regularly attends workshops and webinars related to various pediatric sleep related issues.
Tracy is a wife and a proud mother of two young boys. When her first son was born, the love she was feeling combined with the newfound joys of motherhood made sleep an afterthought. As a result, there was no foundation for healthy sleep habits, which led to a very tired family!
Tracy has the ability to truly empathize with her clients, having experienced firsthand a baby that did not have sleep training, and one that did. One was a co-sleeper and one a crib sleeper. One who never napped unless driven around in the car, and now one who naps beautifully like clockwork.
When her second son was born, Tracy wanted to use her confidence that she had gained as a mom, and take advantage of the opportunity to not make the same mistake twice, and give him the gift of sleep.
It was the best thing she ever did, and she was so passionate about the changes that it made in such a short time, not only with the joy of her baby  sleeping through the night, but for her whole family. She then decided she wanted to help others and be able to give them the gift of sleep.
Tracy is so excited to be on the path of having the privilege of touching the lives of these children and their families. Sleep is such an important and integral part of a child's development. Just as we ensure proper nutrition for their growing bodies, she believes we need to ensure proper sleep for their growing minds & bodies.
Tracy is here to help you and offer you sleep solutions  that will fit in with your family's parenting philosophies and beliefs. There is no need to have another sleepless night! …Good night & Sleep Tight ☺
Tracy has been featured on CJAD 800 News Talk Radio, Breakfast Television T.O. and Montreal, Global Montreal Morning News , Oh Baby Magazine and Piccolo Universe.
---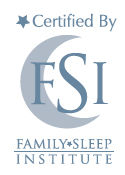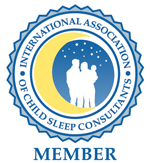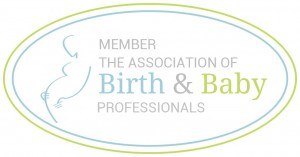 Continuing education credits:
Sudden Infant Death Syndrome (CFSID) Completed certification for professionals- 2013
Post Partum Depression Disorder- Sarah Stern PhD
Sleep and Children with Special Needs- Debbie Sasson PsyD
SickKids Pediatric Sleep Symposium March 2013- 11.0 Canadian Sleep Society CEC's
Gold Centre's Current Trends in Autism Conference- November 6, 2013 Certificate of Completion Received
Bedtime Battles Insights from Pediatric Sleep Research – Thomas Heffron 2014
The Incidence , Pathophysiology and Treatment of GERD during Infancy- Dr Warren Shapiro Feb, 2015
Sleep Physiology and Common Causes of Insomnia in Children- Director, Duke Pediatric Neurology Sleep Medicine Program, Dr. Sujay Kansagra MD October 2015
Pediatric Sleep Medicine Meeting – Warren Alpert Medical School of Brown Uni. November 12-15, 2015 Certificate of Attendance
---

Tracy Braunstein is also the resident sleep expert for Piccolo Universe. Piccolo Universe founded by Ricky Martin is a place for parents and caregivers to discover, share, learn, and connect. As a regular sleep expert contributor Tracy shares her sleep training tips for Piccolo Universe readers.