Adorable organic Lovie blankies for maximum comfort & softness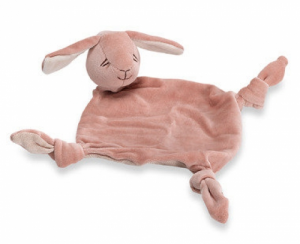 Miyim's adorable Lovie Blankies comforts baby with its softness and parents with its all natural non-toxic materials and environmentally sustainable construction.
The cute cuddly lovies are made with organic cotton and non-toxic plant and mineral dyes.
Lovies are also what we refer to as "transitional objects". Help your child learn self soothing skills and make "breaking" that nurse to sleep association easier!
Miyim's commitment to providing toys safe for both children and the environment means parents can rest easy as babies clutch, cuddle, and taste these Lovie Blankies to their heart's content.
These are my absolute favorite lovies on the market!
Ok to Wake Alarm Clock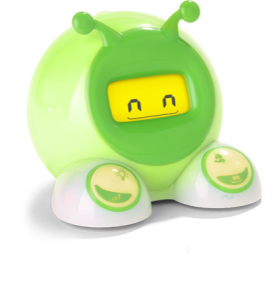 Is your child an early riser? A great tool to help those early risers stay in bed until an appropriate wake time is the "Ok to Wake Alarm Clock" This is one of my "Favorite Things" … This type of clock allows the parents to set the "alarm" to their desired wake time (and no not 11:00am !) so for example 7:00am. When we place the child to bed the clock can either glow orange (or you can also turn off the "night light" (which I would recommend) and at 7:00am the clock will glow green indicating that it is time to start the day. This clock is best used for children aged 3 and up but can be used earlier in some cases.
WHY IS THIS ONE MY FAVORITE? It is one of the only clocks of this type that does not glow BLUE. Blue light is known to inhibit the release of melatonin which is that hormone that is released to prepare us for sleep and make us drowsy… kind of counterproductive wouldn't you say??
I am very excited to say that if you log in to their website to order, they have given our "Parenting Toolbox" friends a promo code to use! If you enter coupon code ParentingToolbox20 you will get 20% off your clock!

The Safest & Easiest Baby Swaddle.
Nurse Designed, Pediatrician Approved!
Its soft eco-fabric mimics the feeling of touch, warmth & cuddle- re-creating the womb environment baby felt prior to birth which is important for calming baby and preventing flailing arms.
The Woombie has been shown to promote a more natural and peaceful sleep environment for infants resulting in longer periods of sleep with less restlessness.